---
Minecraft Best Servers List
In Minecraft, you have the option to join thousands of unique servers and use their detailed server browser. In this list, we will be talking about the best servers out there. In order to join a certain server, you have to have Minecraft installed on your computer and you need an account with Mojang. The players at ServerTilt have compiled a list of the finest Minecraft servers based on user voting for their favorite communities.
How to connect and join a Minecraft server with IP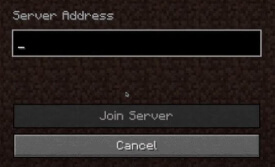 The first step is to find the server you want to connect to. Once you have this, open Minecraft and click Multiplayer on the title menu. Ensure that the server is online by checking whether there is a green dot next to it or not on the list. Click it before you enter.
At some point, depending of how busy the server is, you might have to wait for a few seconds before joining the game world.
So, what is Minecraft?
Minecraft (MC) is one of the most popular games of the last decade. The sandbox, creative, and survival video game is developed by Mojang AB. It's a world where everything is made from blocks, from shelter to tools. There are two modes, one for creating and one for interacting with other players on the servers. Most servers have their own rules and administrators which you should acquaint yourself with before playing.
What are the different server types?
Minecraft Servers come with a variety of different server types. The most popular ones are:
Survival Servers
On these servers, you have to mine and craft your own tools, build a shelter for protection against monsters at night and create weapons. You can tame animals and monsters as pets, use them as mounts or just kill them to harvest their skin & meat. The hunger & health bar needs to be monitored so that you don't starve or die from being attacked by mobs.
Creative Servers
On these servers the only objective is building huge structures from scratch without any restrictions on how they should look like. They come with a bunch of different resource packs which expands the possibilities dramatically. These servers sometimes offer complex Redstone circuitry that allows advanced users to build all kinds of contraptions using electrical signals.
Faction Servers
Ready for a competitive and betraying experience? Faction servers are for you! Work with your team to conquer towns and even whole servers. Create a faction, set up a base, gather resources and wage war against other players. Most servers have their own custom plugins for this gameplay style as well as moderators who keep everything under control.
SkyBlock Servers
Start off abandoned on a floating island with limited resources. These servers are known for their difficulty and can sometimes seem impossible. However, the reward is high as you rank up to new islands with more resources until you have everything your heart desires.
PvP Servers
Do you enjoy fighting against other players in duels or faction battles? PvP servers offer just that.
Hunger Games
This unique mode is based on the movie of the same name where 24 people are thrown into an arena to fight each other to the death until there's only one survivor left. Servers that offer this type of gameplay usually include a lobby, a countdown, and a variety of weapons to help you survive in good old Battle Royale fashion!
Networks
There are many big networks that offer many of these different game modes. This makes it easy for you to quickly hop from one server to the next. Networks usually have a hub where you can pick your playing path and be ported onto one of the game types in that network.
Here is a list of the different Minecraft editions:
Minecraft Education Edition
A version for educational purposes. It's free and available to schools through an annual license under Microsoft's School Agreement program.
Minecraft Java Edition
The original game that started it all! This version has over 100 million registered users on various platforms like Windows, Mac, and Linux. If you play this edition on your PC or Mac it will automatically download new updates.
Minecraft Bedrock Edition (or Minecraft PE)
The first edition for mobile devices! This is also known as MCPE which is the same thing as Bedrock since this name was given by developers at Mojang AB. You can get access to this edition for iOS (Apple), for only a few bucks!
Minecraft Windows 10 Edition
This edition is available for everyone on all Windows 10 devices like PCs, Windows Mixed Reality (VR) headsets, tablets, and phones too!
What is Optifine?
Optifine is a popular client which helps players to improve their experience and performance. There is no need to install this since the Bedrock Edition already has this build in.
Is Optifine safe?
Absolutely! Well, this depends on who you ask because everyone has a different opinion. By default, Minecraft PE doesn't have any anti-cheat protection which makes it easier to cheat if someone wants to do so. That's why many people use plugins like MCPE Jail or BlockLauncher for blocking commands that could create unfair situations. You can always disable those plugins and play vanilla but that's your choice – there are no rules after all!
Which features does Optifine bring?
There are two main features:
1) Performance & Stability
2) Visual Quality
Is Minecraft Free?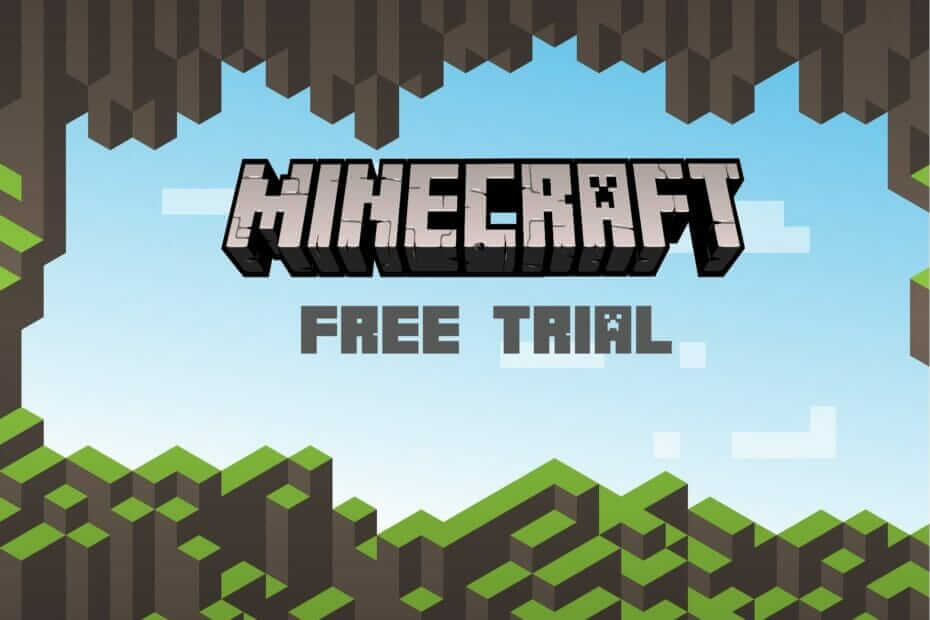 Can you try Minecraft for free? Yes, you can! There are several ways of doing so. You can start playing for free at Minecraft.net
How to download & install Minecraft
If you want to play vanilla there's no need for any additional software - just follow the following steps:
1) Go to Minecraft.net and click 'Get Game'
2) Download Minecraft PE (this will work with almost every device)
3) Launch it by tapping the icon in your app drawer.
Minecraft Server Hosting
There are many different options when it comes to hosting a Minecraft server. Minecraft servers can be hosted on Mojang's dedicated server, or you could rent Minecraft Server Hosting from many different companies. Check out our Minecraft Hosting Servers Blog to find out more details on the best hosting companies.
Requirements to Start a Minecraft Server
CPU and Bandwidth
CPU and bandwidth are the most important considerations in running a dedicated gaming server for Garry's Mod. The game isn't very disk or RAM intensive, but the more popular your server is, the more CPU and bandwidth processes you are going to want to allocate. A heavily populated Minecraft server can use upwards of 2TB of bandwidth a month, but this will vary based on setup and usage needs. At least a 100Mbps port speed is recommended for effective network traffic management.
Minecraft Dedicated Server
A Minecraft dedicated server would need the minimum processing power of 2GHz or higher. The server software can be installed on Linux or Windows. Ports 25565 should be open on your server firewall for complete network access to the dedicated game server. Using a dedicated server will significantly help your project with any lag or issues you may experience along the way.
Minecraft Server Not Responding?
Having trouble connecting to a Minecraft server? This is often the result of a network overload, DNS issues, or server errors. You can try to refresh or reconnect but if that doesn't work then you may need to contact community support for further assistance.
Our Top 5 Minecraft Servers Picks
The ideas and work of players are immortalized in hundreds of servers. Every server has its own gameplay style, rules, and communities in a self-contained multiplayer world. Remember, some servers require the player to download the data for them to run the game correctly.
If, at any point, it fails, then quit downloading and keep trying. It will eventually work. Here is the Minecraft server list review that features breathtaking world vistas and constructions with the whole new game modes and rules.
1. VibeMC
This OP Faction server has been around since 2021 bringing players and the community a premium gaming experience.
The scale of the maps and player-vs-player combat is crazy. This server offers a 24/7 drop-party room, Flawless cannoning, active player base, and amazing staff team. Check this Minecraft server out!
IP: vibemc.me
2. Mineplex
The largest Minecraft server that exists is Mineplex. It contains multiple zones and arenas for numerous game types. Mineplex is occupied by hundreds of players every time. With impressive detail making, Mineplex feels like a studio-like MMO.
Mineplex server has got painting, FPS games, and Smash Bros (in their own version). Mineplex can be your sole destination, especially to play Minekart. It is a block-like recreation of Mario Kart with karting, power-ups, and recreated tracks without the actual karts.
As compared to other typical violent games, it is very refreshing to play Minekart. The community of players and staff are great sports and ensure that people are always present whenever you play.
IP: us.mineplex.com or eu.mineplex.com
3. Grand Theft Minecraft
It brings on the PC, two of the biggest games together: Grand Theft Auto and Minecraft. No one is old enough to walk into the Game of mortar and brick to let loose on Los Santos with chums and Trevor.
With owning houses, shooting weapons, and evading pesky policeman, the player gets a fantastic recreation experience of the GTA here. It offers plenty of vehicles such as planes, cars, and tanks. All these features make it one of the best Minecraft servers.
IP: mc-gtm.net
4. Brawl
Minecraft players who miss 'Call of Duty's shooting-bang-gang thrills, then Brawl is the best Minecraft server for them. It is the action-packed fun server that features your most-wanted FPS modes from 'Capturing the Flag' to the 'Man Standing'.
In fact, battle games like PUBG and Fortnight can partially trace their heritage back to the 'last man standing' Minecraft servers. This way player can repeatedly die with the feeling of being able to go back where it all started.
IP: brawl.com
5. Autcraft
This server is specifically designed for people who have autism. It is developed as a safe haven for people who want a break from overwhelming things that are found on other servers. Autcraft includes things that make sure that everything is child-friendly like no frightening.
To join the Autcraft server, the player has to apply. There is nothing special to do in terms of how to play, but it is very useful when you or any family member have autism. It is a safe place to play.
IP: mc.autcraft.com
Other FAQ's About Minecraft
We have answered some of the most frequently asked questions about Minecraft:
What is the Dream SMP Minecraft Server IP?
The Dream SEM server is managed by the very popular Minecraft youtube, Dream. The server has an IP address, but it's only given out to people who were invited to the server. Community members have said that they discovered the server's IP address, yet they would still be unable to join the whitelist of Dream SMP if that was true.
Where is the Minecraft Wiki?
I'm looking for the Minecraft Wiki. Find it here at https://Minecraft.fandom.com/wiki/.
Is there a Minecraft 2? Talks of Hytale Release..
With the big success of the most popular MC server, Hypixel Studios is creating its own version of the game. Hytale is a game set to release in 2021. Some articles have already been written about the game, which is impressive considering it's still in alpha. Are you interested in Hytale? Would you like to see what the hype is all about? Go ahead! The site will be updated regularly when more information is available.
What Do Minecraft Players Think?
Players love Minecraft because it offers them unlimited possibilities for creating their own worlds with different objects from the internet. On top of that, it's really fun to play with friends.